Billings, MT Landscaping Services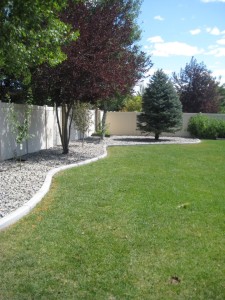 One of the best ways to make your house stand out is beautiful landscaping. The right landscaping can make a house a home. It can accentuate attractive features and highlight your home's uniqueness. You can also add color by using certain plantings. If you live in a hilly area and have problems with irrigation, proper landscaping techniques can correct the imperfections and make your yard beautiful and livable.
We will be happy to transform any landscape for you into a place you love and can relax in. We can construct a site from scratch for any new residential or commercial properties. If you already have an existing landscape that is outdated or overgrown then we can provide great ideas to update it and spruce up the look of your exterior.
Our landscaping services include:
Retaining Walls
Waterfall Features
New beds and edging
Laying sod
The Best Landscaper for the Job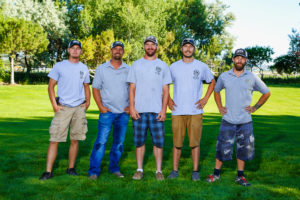 Lawn and landscape maintenance is an important part of having a gorgeous yard. Sure, you can pay a lot of money to install shrubs and lay down sod. However, if you don't maintain it correctly as the season matures, you will find yourself looking at a yard that is struggling. Maintenance includes cutting, fertilizing, watering and keeping insects away. You might have even tried to do it yourself and found it to be too much work. Leave it to our expert landscapers to know just what your lawn needs, and to deliver everything it wants on a timely schedule.